Hi everyone! Here is my weekly reflection for July 13th-14th:
Wow, and I thought my previous week was busy. This week was a lot! And that's a good thing! The business means that I learned a lot from my interviewees, hands on practices, and even my planning process. So, let's break it down:
I started this week by purchasing a learning application called SkillShare. The videos on Youtube that were trying to teach me Adobe Premiere Pro just weren't cutting it anymore, so I moved to this platform. I am excited to learn how it will help me develop my skills! On Monday, I also spent an hour or so interviewing Samantha Prewitt, a college student who also has a passion for making movies. That was a great interview, so make sure to go check that post out! Also on Monday, I watched one of Charlie Chaplin's earliest movies: Behind the Screen (that's another great post that you should go check out)! It was a very busy Monday…
On Tuesday, which was a little bit less busy, I began planning my video for the week and I also posted the interview reflection from my talk with Sammy. Below are some notes that I took during the interview: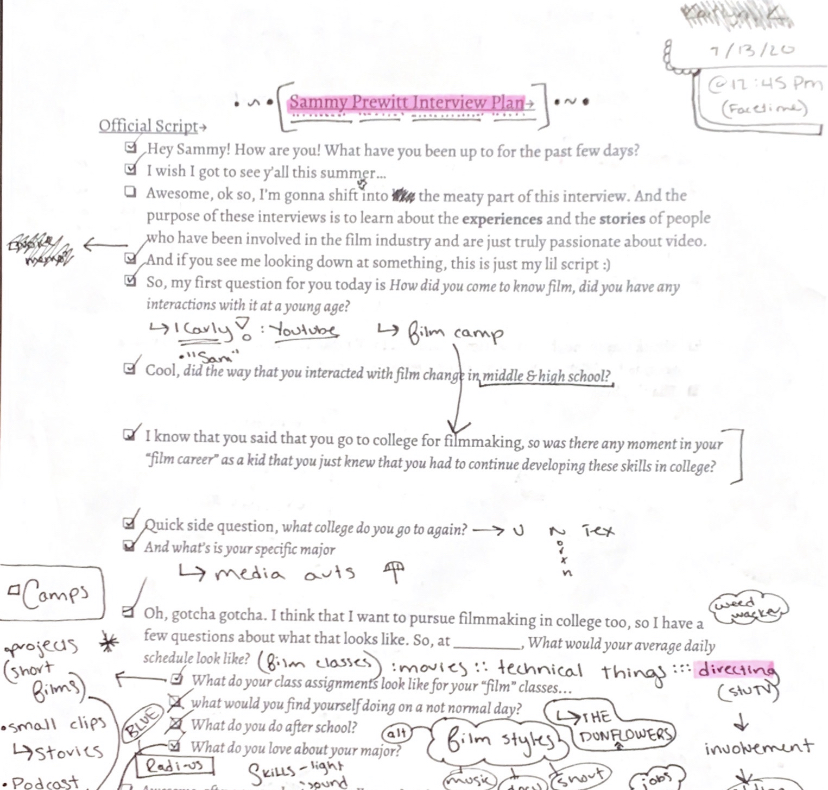 On Wednesday and Thursday, I focused on my big activity of the day: making my weekly video (please email me if you would like to see it)! I did a big chunk of the work on Wednesday: I filmed and edited the video because I felt really good about it. Below is a picture of one of the pages of my notes during pre-production: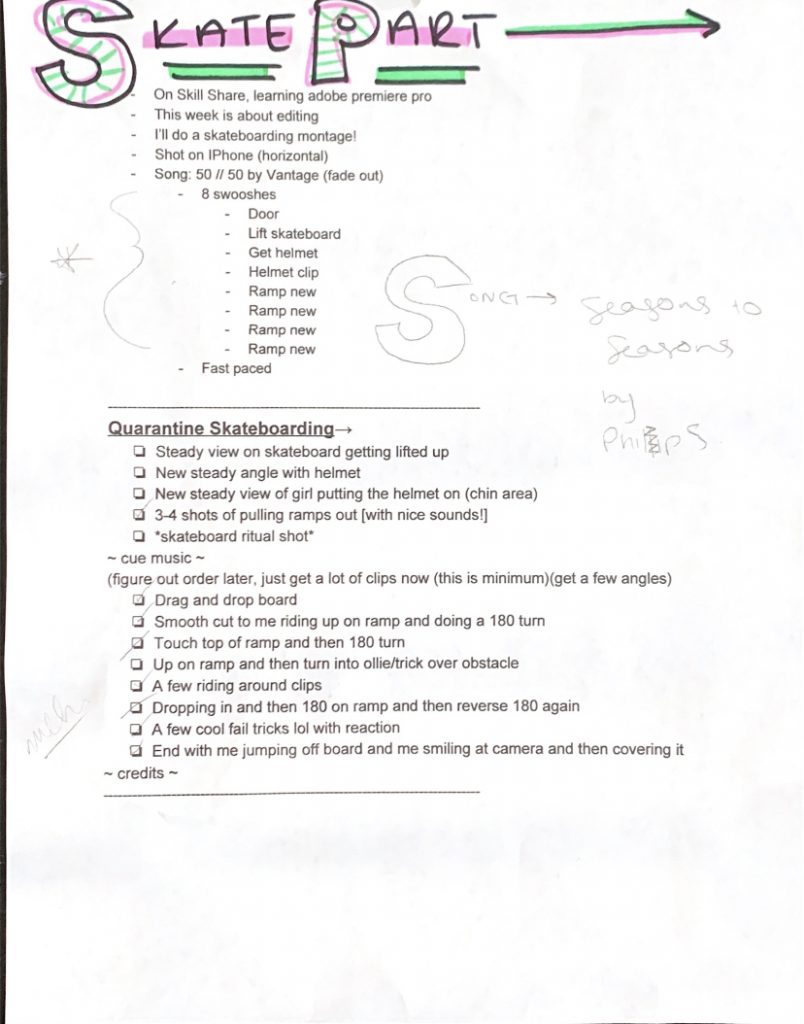 Finally on Friday I could relax because I didn't have a lot of work to do. I mainly developed my plan for next week. I reflected on how this week went and what I could change so that the plan would be more realistic. I believe that next week's plan will go much smoother, I am excited for it!
Thanks everyone!