Good afternoon everyone! Here is my weekly reflection from this week:
I had quite a busy week that was full of a lot of Independent Study goodies. From interviews to critiquing movies and everything in-between, I would call this week a success. So, let's get right to it!
So, at the beginning of this week I created a blog post that showcases some of my favorite blogs and accounts for video content. It was a very brief, but versatile post, as I can keep coming back to this page and adding to it. Here is a quick link to it.
On Tuesday, I was lucky enough to be able to interview the fabulous Andrea DeGette! We had a great conversation. We talked about why she loves filmmaking, her career in the industry, and how all of her experiences have gotten her to where she is today. Make sure to check out that post here and her website here. Also, below is a picture of some of my notes that I took during the interview.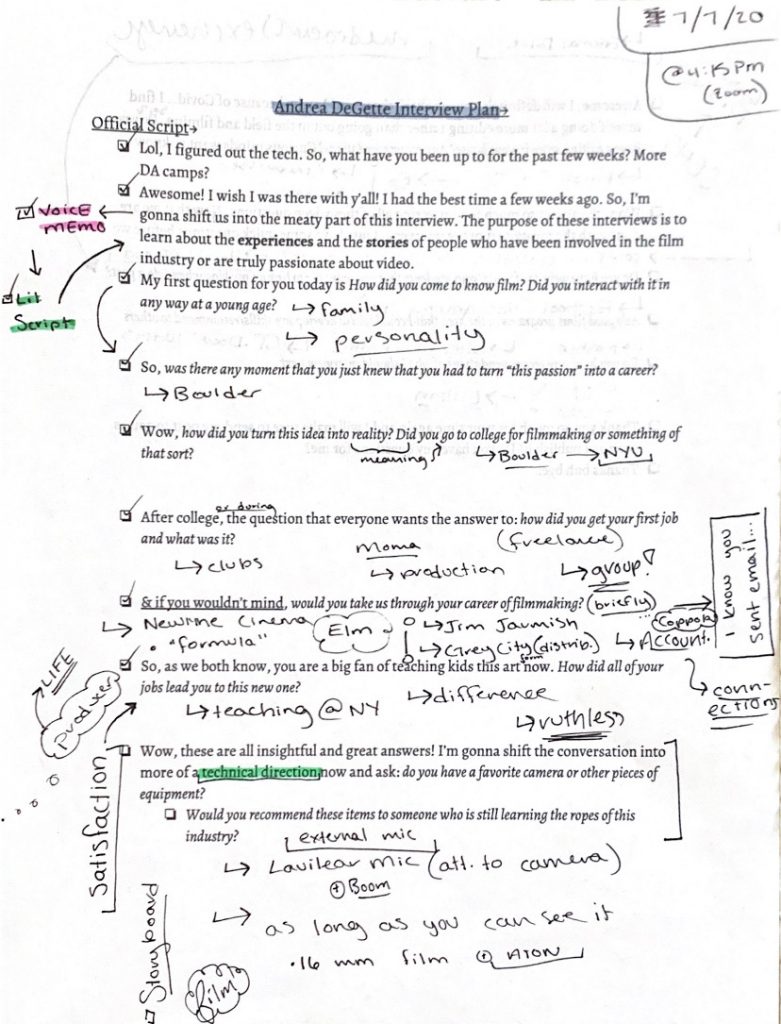 In the middle of the week, I did find out that my plans for the next two weeks got canceled, which was unfortunate, but now I have more time to work on my Independent Study! This meant that I had to create a new summer plan, and I did so here. While I am kind of sad that my plans didn't work out, it's kind of nice to have two extra weeks to go even more in depth on this study.
Later in the week, I watched the first movie on my Legendary Cinematic Pictures list, which is A Trip to the Moon (1902). I won't say too much more about that interesting movie on this post, but be sure to go check it out here if you get a chance.
Finally, throughout the week I have continued reading and annotating Sidney Lumet's Making Movies. So far, I think that this is a great book because of how engaging Lumet's writing is as well as how he incorporates his own personal experiences in his writings. On Monday I'll be starting the chapter entitled "Rushes." I am looking forward to it!
This post certainly hasn't explained all that I have been up to this week, but it has certainly covered the major topics. Below is a picture of all that I planned to do this week. All of the stuff that is highlighted in green was completed (this is the weekly reflection that I will highlight in green after I post it :))!


I hope everyone has a great rest of the day!