Hey everyone! I hope everybody is staying safe and happy 🙂 This is my reflection from an interview that I had with the amazing Media Arts major, Samantha Prewitt. Sammy goes to school in Texas and she discovered her love for film at a young age. In our discussion, we talked about her experience with this medium all the way from high school to college as well as some of her favorite moments along the way.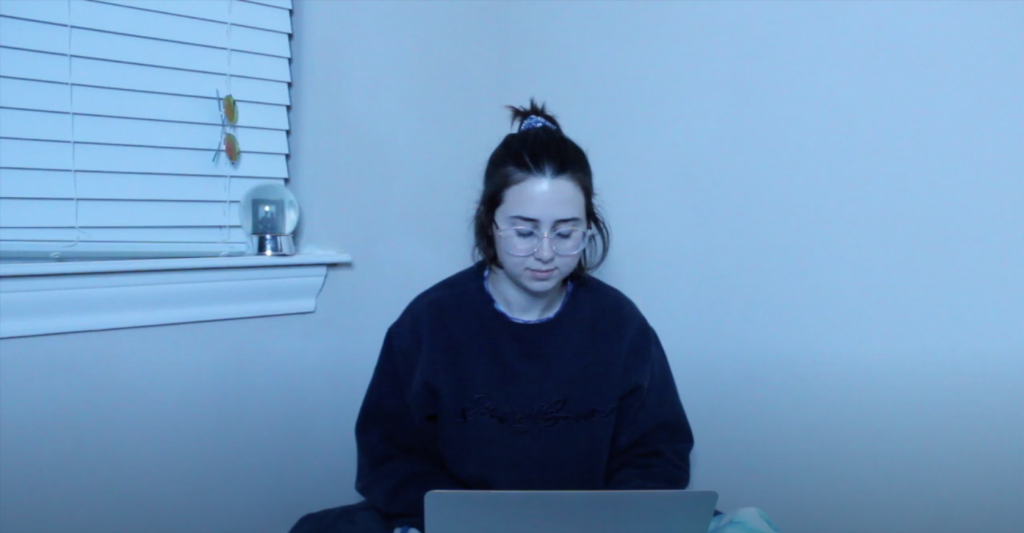 Probably one of my favorite parts from our interview was when we talked about how she first got into making movies. Like many of us when we were little, she watched the show ICarly and fell in love with how the characters used video to produce their own show. She decided that she wanted to do something similar. Soon after, Youtube started to become extremely popular, so she found herself making videos for the platform. From there on out, Sammy told me that she found herself making more and more videos and simultaneously, she became more involved in the filmmaking community. We talked about how she attended a great filmmaking camp where she learned how to write a screenplay among other skills (that inspired me to look for some local film camps). Later on, in high school, Sammy was a member of her school's news channel which kept her involved in this ever-changing community. She also told me that she produced commercials for some local businesses (which are also on her youtube). I really enjoyed learning about how she got started making videos because it was fairly similar to how I got started too! Sammy's experiences also inspired me to get out there more and keep learning more about this awesome medium.
Next, we talked about her major and what an average day in her life at school would look like. This was really helpful to me because it gave me an idea of what I could pursue in college. She talked about what she did in her film classes and how all of them helped her to deepen her knowledge of film and also allowed her to gain new knowledge from experiences. We talked about some of her favorite shorts films that she made, what some example assignments would look like, and all of the amazing people she got to meet through these courses! Later, when I asked her what her favorite part about her major is, we circled back and talked about the amazing people that she has been able to meet because of her major. She emphasized how this major is built on teamwork and making connections and I think that is awesome!
To finish off our interview, I asked one of the hardest, but most important questions: what is your favorite movie? Her answer was one of the most infamous independent films ever: Napolean Dynamite. I surprisingly haven't seen this cult classic yet, but I have heard about it so many times so now, I have to watch it!
I want to thank Sammy again for being an amazing interviewee and an amazing person! Y'all should definitely check out her portfolio on Youtube! Thanks again for reading my post and have a great day 🙂